Voltaware presents its new Energy Insights using smart meters to be deployed at scale by Utilities, Banks, Telecoms.
Complex monthly energy bills simply aren't enough for customers faced with rising energy costs. Without having real tools and insights to optimise their energy use and reduce costs, customers are looking for simple appliance-level insights to be in place during the Winter.
By collecting low resolution smart meter data, Voltaware has developed Monthly and Weekly energy disaggregation-based reports to provide a detailed view of customers' energy use.
Utilities, Banks and Telecoms will now be able to seamlessly offer their customers personalised energy tips & recommendations, carbon footprint advice, appliance-level insights – avoiding the need for complex hardware installation programmes.
Monthly/Weekly disaggregation reports with engaging energy insights
Scalable, only requires smart meter data
Cost effective, can be deployed immediately to support your customers during the Winter
Opens a path to upselling and monetisation opportunities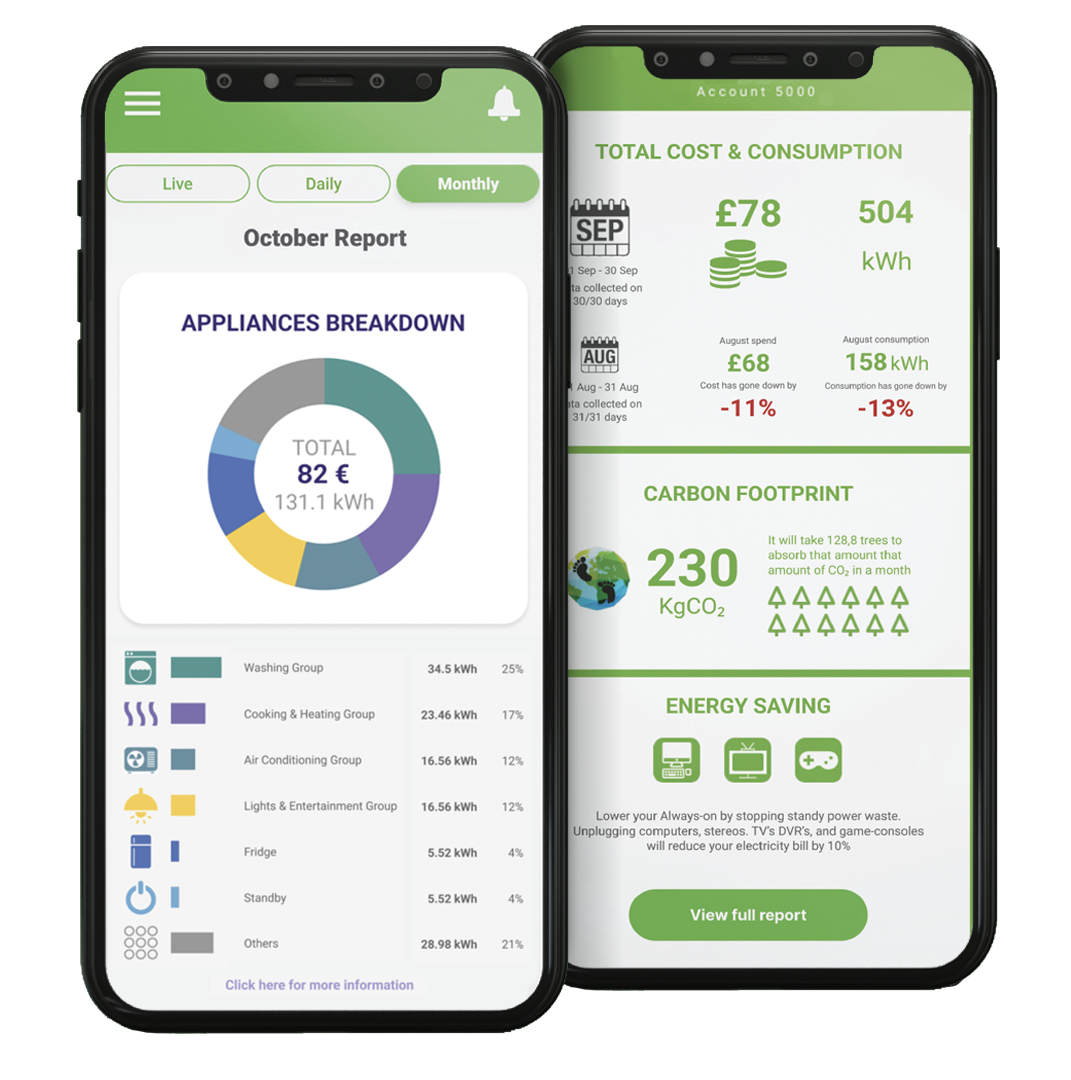 The opportunities for energy companies don't end here: As consumers look to better manage their energy consumption over the medium-term, energy companies should also look to engage with further upselling opportunities.
Voltaware's AI-powered insights are being deployed across household appliance efficiency monitoring use cases, as well as non-intrusive activity monitoring solutions for the vulnerable and elderly.