Voltaware partners with Morgan Sindall Property Services (MSPS) and goldeni to identify opportunities to reduce energy consumption and costs for social housing tenants.
British energy regulator Ofgem raised its price cap to an unprecedented 54% last April 1st, leading to a significant increase of around £700 in yearly energy bills. UK households in fuel poverty may double to 5 million – making technologies that offer customers full transparency over their energy use, essential.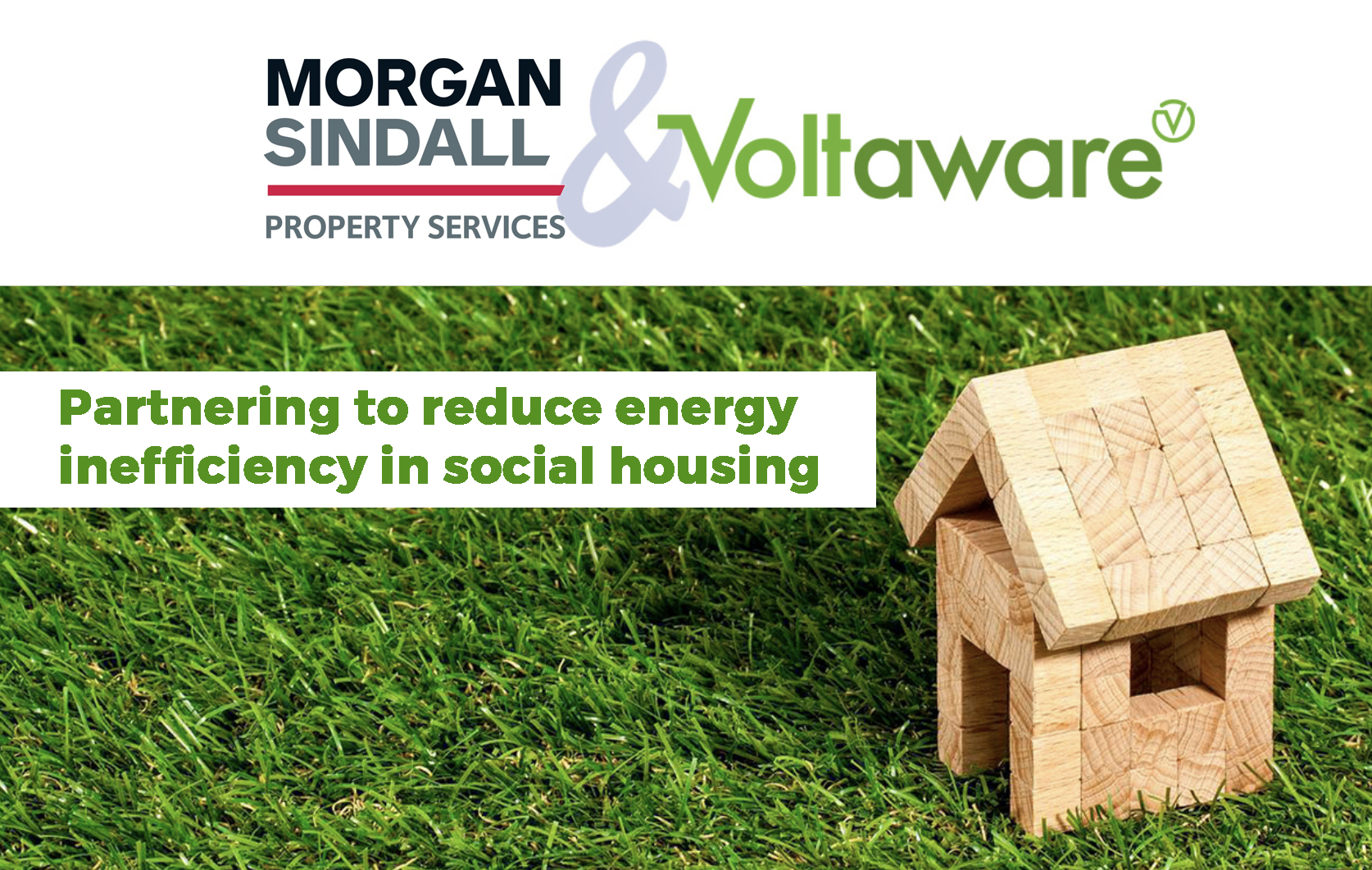 This is why MSPS and goldeni are partnering with Voltaware to provide social housing tenants with the tools to identify energy wastage and reduce their electricity bills.
Installed within the home, Voltaware's algorithms split the mains incoming electricity bill down to individual appliances – allowing customers to identify what home appliances are costing them money and when. Once social housing tenants become aware of which appliances are costing them the most money, they can make changes to the way they operate these appliance and instantly start saving money.
According to the Energy Saving Trust's research, between 9-16% of the electricity consumed in homes is used to power appliances when they are left on standby. That's an astonishing £85/annum for an average household.
After installing Voltaware sensors across MSPS's residential homes, one consumer found that around 23% of their total consumption was from appliances left in standby – from items such as TVs and phone chargers to laptops and children's gaming stations.
Demonstrating appliance-level insights to social housing tenants can help them make more informed decisions about the activities in their homes. goldeni then uses this information to provide tips and recommendations via its Home Health app to encourage a change in tenant behaviour, prompting them to switch appliances off at the wall for example, and become more energy efficient.
In an effort to fight against fuel poverty and get to NetZero, MSPS and goldeni are gearing up to deploy Voltaware sensors across a number of UK social housing properties.