Voltaware's cutting-edge energy insights is now available for Octopus smart meter customers as part of their Works with Octopus programme. To celebrate we're offering an exclusive half price offer for Octopus customers.
Octopus users can now buy a Voltaware sensor and connect it to their Octopus account to get appliance-level insights and advice to reduce their bills. If they are on smart tariff like Agile Octopus or Octopus Go, they can extract even more value by understanding and adapting their energy use around peak times.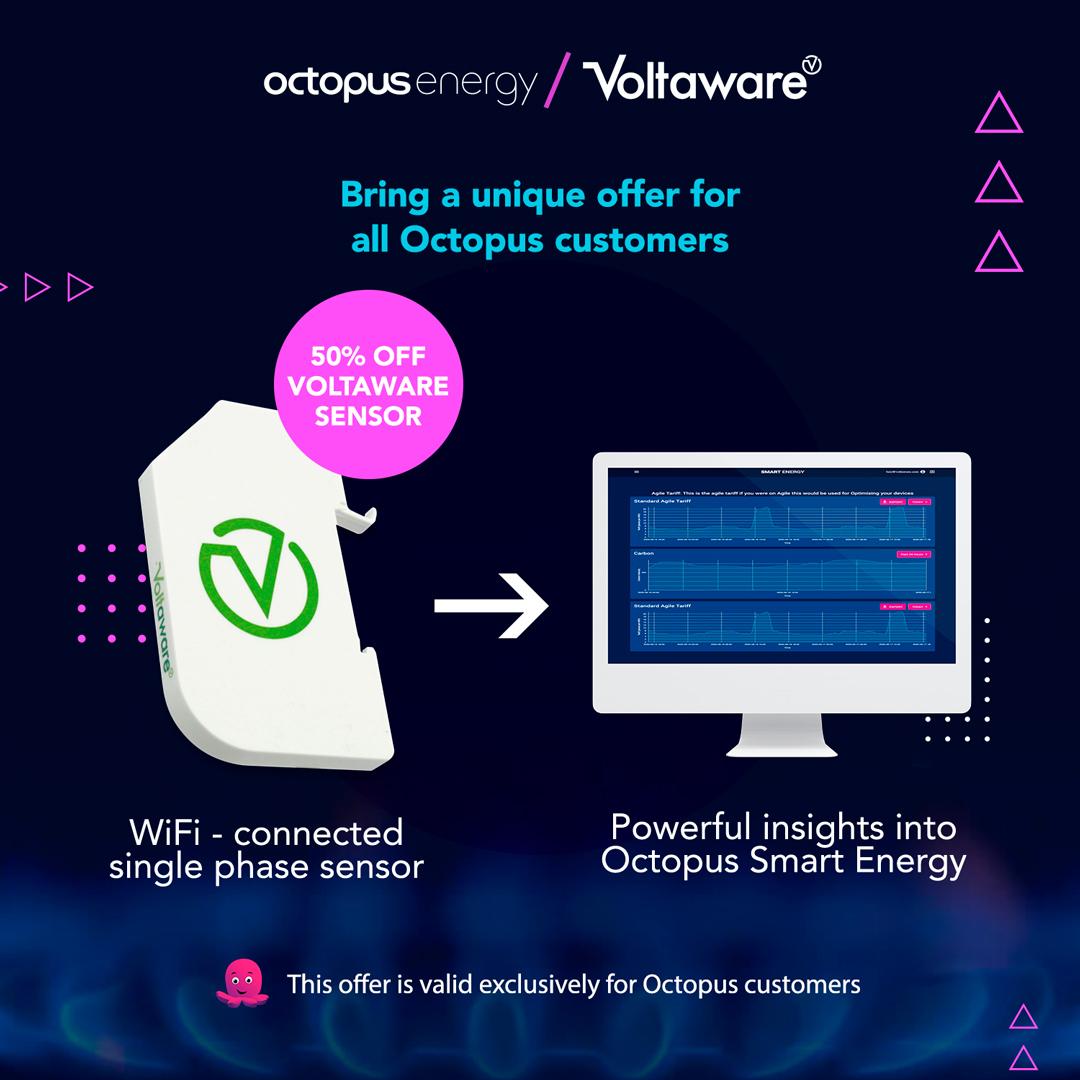 Octopus users can access these insights through the Smart Energy dashboard, a web portal where they can visualise their half-hourly energy usage, carbon footprint and smart tariff rates.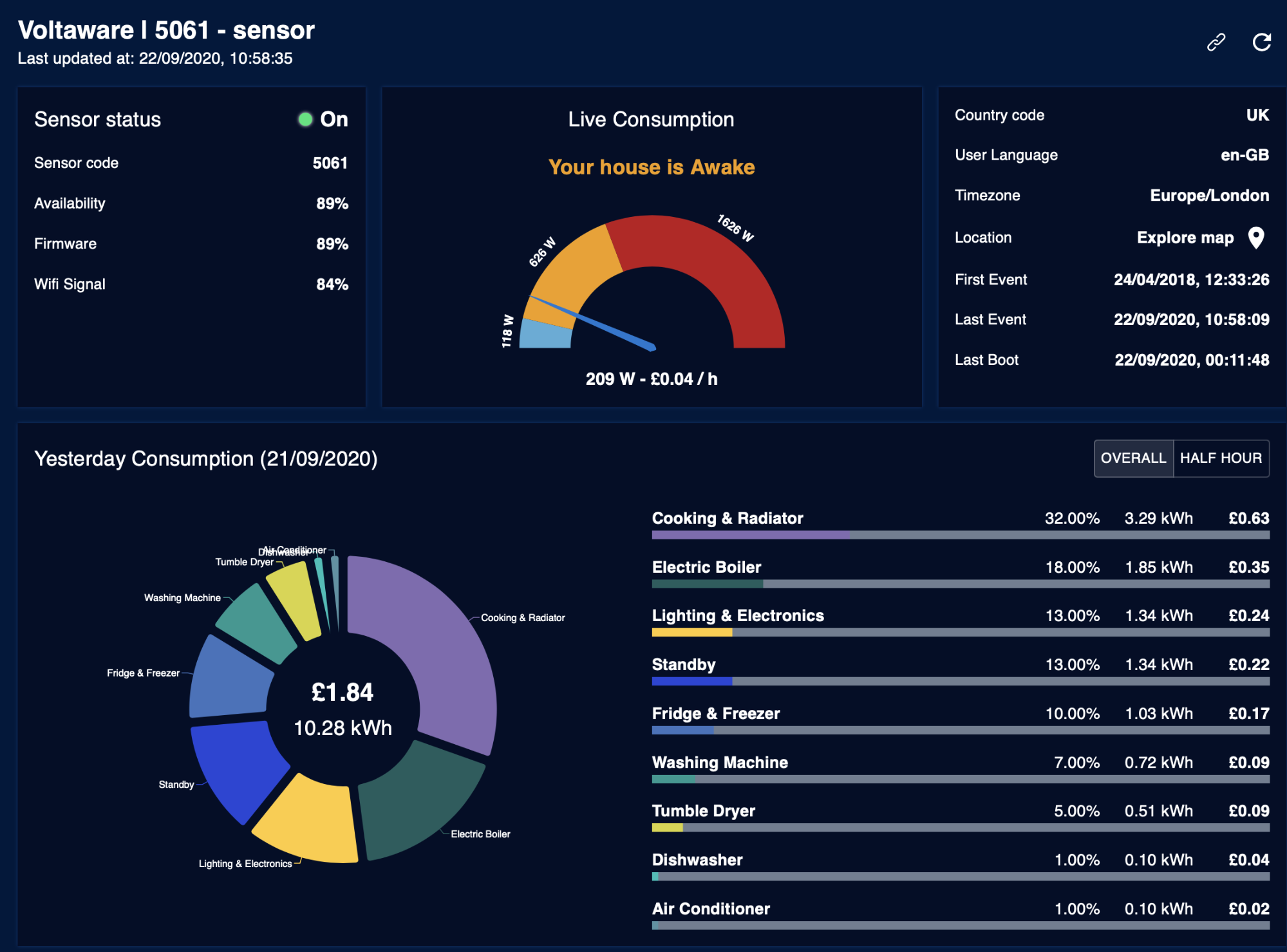 The partnership allows Octopus customers to get a half price Voltaware sensor at the one-off price of just £99 for a limited time only.
To enable Voltaware on Octopus, users need to:
Order Voltaware https://octopus.voltaware.com
Install Voltaware and sign up
Create an Octopus Smart Energy account https://smart-energy.octopushome.net
Follow the instructions to link their Voltaware account
Additionally, Octopus users will get the full suite of Voltaware Applications and Home insights, which includes:
Real-time energy monitoring
P2P comparisons
Appliance monitoring
Safety & Security alerts
Personalised tips & recommendations
Monthly energy reports
New features and improvements on the go
These will help users save energy, reduce bills, improve their security and comfort, minimise carbon footprint and much more…
Phil Steele, Octopus Energy, Head of R&D, said: "Did you use the dishwasher at 6.00pm? Our Agile Octopus customers are acutely aware of the higher rate between 4.00pm and 7.00pm so being able to get a breakdown of what the culprit things around the home are thanks to the amazing Voltaware tech is really powerful and engaging".
Rishabh Jaipuria, Voltaware, COO, said : "This partnership showcases how Voltaware's energy insights platform allows Utilities to enhance their consumer proposition – aligning themselves with consumer goals, delivering value and speeding up energy transition. The integration with Octopus has been seamless, and for the first time we will be offering our sensors directly to the end user".